Laptop Buying Assistance
Whatsapp Your queries : +91-73-583-42-992
Compare HP Star Wars Special Edition Core i5 6th Gen - (8 GB/1 TB HDD/8 GB SSD/Windows 10 Home/2 GB Graphics) 15-AN003TX Notebook(15.6 inch, Black, 2.19 kg) with similar specs Acer laptops. Find the price for similar spec laptops from other tob brands.Specification will be same , but the price is different with other brands. Check and compare the price of the laptops from the top selling brands.
HP Star Wars Special Edition Notebook Star Wars Special Edition Intel Core i5 8 GB RAM Windows 10 Home
HP
Rs.63,899
Windows 10 Home
Intel Core i5
Notebook
8 GB RAM DDR3
Model : Star Wars Special Edition
Part Number : T0Z03PA
1 TB
15.6 inch screen
Black Color
Model Number : 15-AN003TX
View Details
Acer Swift 7 Ultrabook Swift 7 Intel Core i5 8 GB RAM Windows 10 Home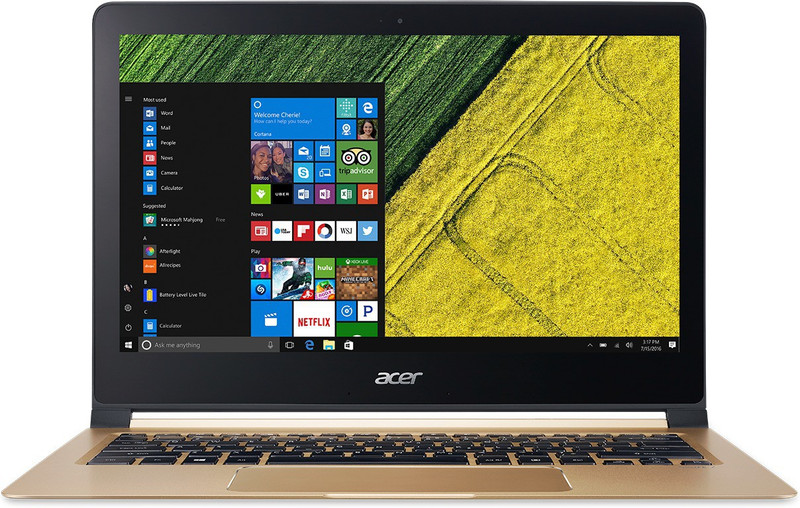 Acer
Rs.97,500
Windows 10 Home
Intel Core i5
Ultrabook
8 GB RAM DDR3
Model : Swift 7
Part Number : NX.GK6SI.002
NA
13.3 inch screen
Black Color
Model Number : SF713-51
View Details