Laptop Buying Assistance
Whatsapp Your queries : +91-73-583-42-992
Compare HP Core i3 5th Gen - (4 GB/1 TB HDD/Windows 10 Home/2 GB Graphics) 15-AY004TX Notebook(15.6 inch, SIlver, 2.19 kg) with similar specs Acer laptops. Find the price for similar spec laptops from other tob brands.Specification will be same , but the price is different with other brands. Check and compare the price of the laptops from the top selling brands.
HP Notebook Intel Core i3 4 GB RAM Windows 10 Home
HP
Rs.36,490
Windows 10 Home
Intel Core i3
Notebook
4 GB RAM DDR3
Model :
Part Number : W6T41PA#ACJ
1 TB
15.6 inch screen
SIlver Color
Model Number : 15-AY004TX
Acer Notebook Intel Core i3 4 GB RAM Windows 10 Home
Acer
Rs.31,790
Windows 10 Home
Intel Core i3
Notebook
4 GB RAM DDR4
Model :
Part Number : NX.GKQSI.007
500 GB
15.6 inch screen
Black Color
Model Number : ES1-572-36YW
Acer E 15 Laptop E 15 Intel Core i3 4 GB RAM Windows 10 Home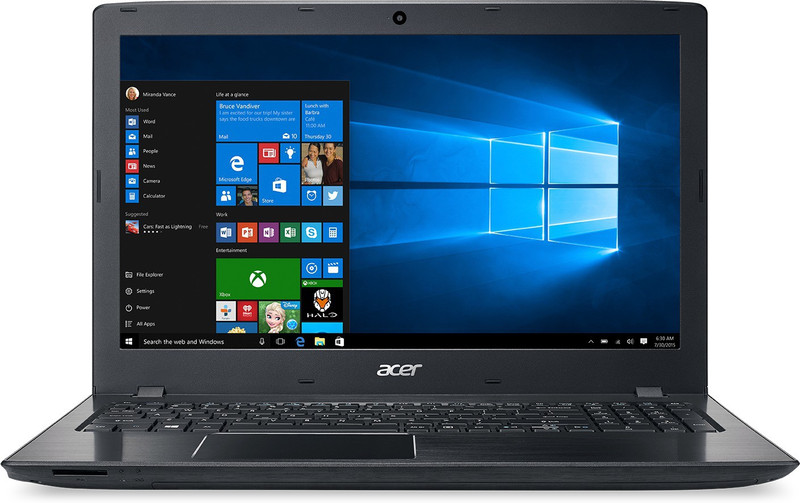 Acer
Rs.35,890
Windows 10 Home
Intel Core i3
Laptop
4 GB RAM DDR4
Model : E 15
Part Number : NX.GDWSI.016
1 TB
15.6 inch screen
Black Color
Model Number : E5-575G
Acer Aspire E Notebook Aspire E Intel Core i3 4 GB RAM Windows 10 Home
Acer
Rs.36,300
Windows 10 Home
Intel Core i3
Notebook
4 GB RAM DDR3
Model : Aspire E
Part Number : NX.MVHSI.044
1 TB
15.6 inch screen
Charcoal Grey Color
Model Number : E5-573-36RP
Acer TravelMate X3 Notebook TravelMate X3 Intel Core i3 4 GB RAM Windows 10 Home
Acer
Rs.49,449
Windows 10 Home
Intel Core i3
Notebook
4 GB RAM DDR4
Model : TravelMate X3
Part Number : NX.VDFSI.006
NA
14 inch screen
Black Color
Model Number : X349-M